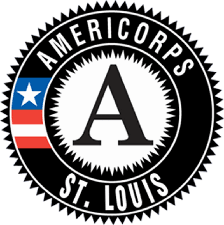 "Everybody can be great because anyone can serve."
Dr. Martin Luther King Jr.
Become a Member of National Service
AmeriCorps St. Louis' Emergency Response Team and VISTA Members are proud to be part of the greater network of national service. By joining our team, Members adopt all of the benefits, responsibilities, and respect that come with getting things done for America.
Learn more about what it means to serve as an AmeriCorps Member.
Each year, AmeriCorps Members all over the nation serving in a variety of capacities take The AmeriCorps Pledge:
The AmeriCorps Pledge
I will get things done for America - to make our people safer, smarter and healthier.
I will bring Americans together to strengthen our communities.
Faced with apathy, I will take action.
Faced with conflict, I will seek common ground.
Faced with adversity, I will persevere.
I will carry this commitment with me this year and beyond.
I am an AmeriCorps member and I will get things done.