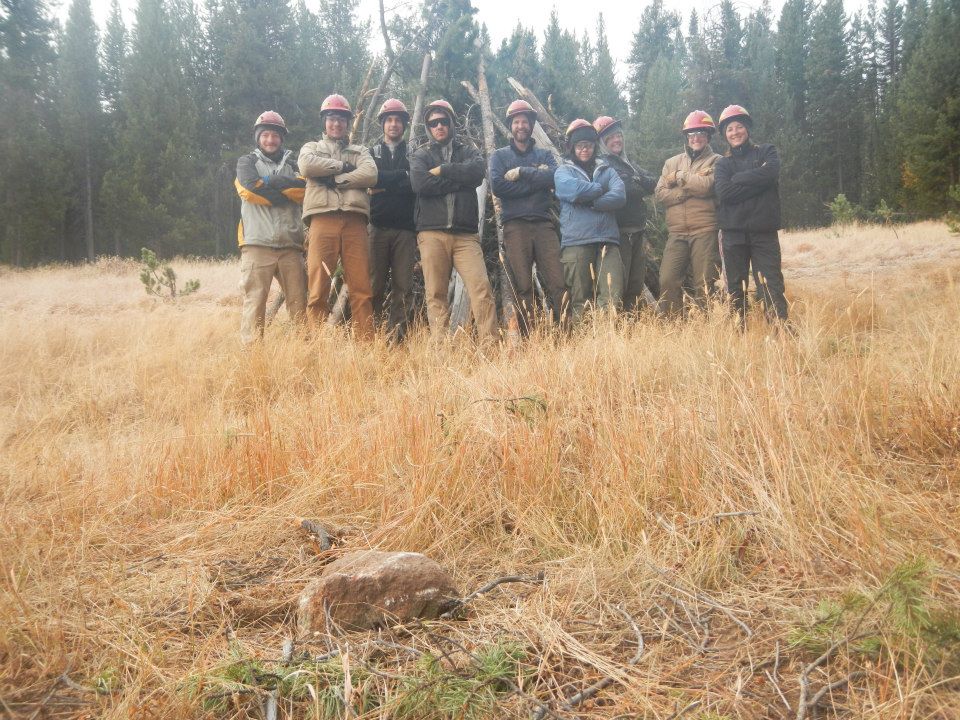 From the end of September to the end of October, all of our new Emergency Response Team members, in addition to a few second years, nestled in to the grind the Montana way. This was the 12th year the AmeriCorps St. Louis ERT has partnered with the Beaverhead-Deerlodge National Forest in western Montana and the results have been tremendous.  ERT Members spent the month improving recreational trails, planting trees, maintaining campgrounds, removing hazard trees, building and repairing fence and splitting lots and lots of firewood.
The new members were tested through demanding physical labor and primitive living conditions.  They showed their resilience as temperatures dipped below freezing for a good portion of the month.  They came together as a team quickly and had a great time getting things done!
By the time the team was ready to make the long journey back to St. Louis they had cleared and maintained almost 30 miles of trail, built around 3,000 feet of new fence, fell 500 hazard trees and served over 4,000 hours!
Meet our Emergency Response Team members here