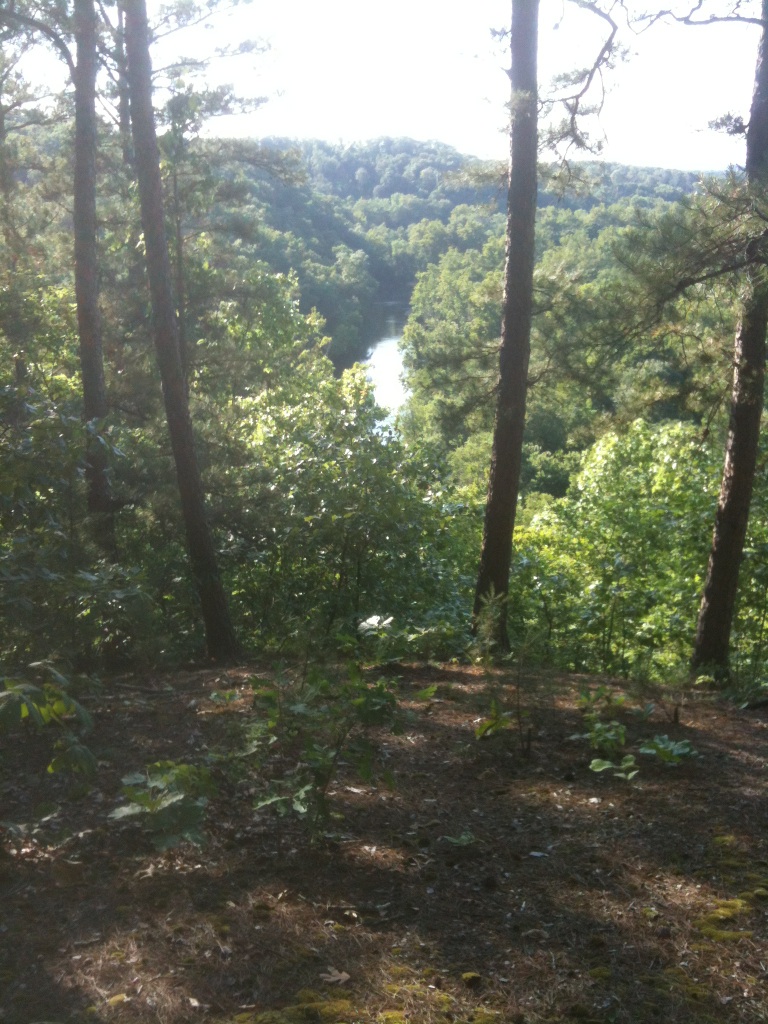 A Week at Markham Springs - Written By Sara Levine, ERT Yr 18
This week was an exciting week for our Emergency Response Team on the Bike Trail. We were able to bring a team of 14 people! In addition to 8 ERT members, 6 members from the Education Team joined us. Although it was a short week (Memorial Day), we were able to get a lot of work done on the trail. We made it around the halfway point of the section we are working on. It was a short week filled with bouts of rain, riverboat rides, and lots of trail. We taught the Ed Team members about building tread for a bike trail and how to use different tools. It was educational for everyone!
One of the awesome things about the week was camping at the Markham Springs Recreation Area. Markham Springs is a part of the Mark Twain National Forest. The best part about staying there was meeting the campground host and hostess. They were so gracious in welcoming us into their campground. When we arrived we were given a basket of homemade sugar cookies. They were amazing to us. They told us many times how happy they were to see the youth of America caring about things like the country's national parks.
It's meeting people like that who make all of our long days worth it. It helps remind all of us that even
though we can't always see the finished product, someone can and they are thankful. It reminds us that when we serve, we are doing it for people like Lavinda and Henry High, who genuinely appreciate all of the work we do. It was especially gratifying for our team this week because we were able to directly help out the High's. There is a trail – The Eagle Bluff Trail – at Markham Springs that they were hoping we could fix up for them. The trailheads had become overgrown with vegetation and there were fallen trees across the trail. Our last day this week we stayed at Markham Springs and helped maintain the trail. We cleared out the trailheads and did a little maintenance along the trail, got rid of all of the downed trees. The trail is a beautiful little path that runs along a ridge overlooking the Black River. Now that people can actually see where it starts, hopefully more people will use it and enjoy it.
Support Trail Projects in Missouri by Donating to AmeriCorps St. Louis
-Stay Tuned for more Tales from the Trail-