Clarksville Flood Response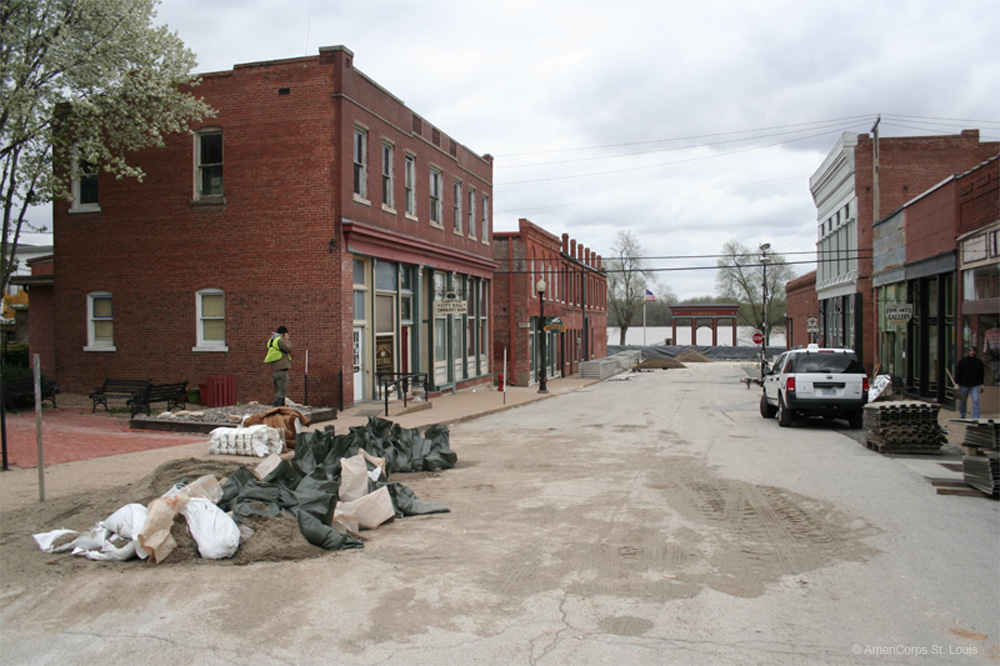 On July 3, 2014, a team of 14 Emergency Team Members deployed to Clarksville, MO for the 3rd time in just over a year. The Emergency Response Team members assisted in managing volunteers and sandbagging in an attempt to save the historic buildings and businesses of Clarksville, Missouri. With them they brought sump pumps, shovels, and Personal Protective Equipment to begin sandbagging operations.
The height of the Mississippi River crested at Clarksville Lock and Dam 24 at 34.78 feet in Clarksville on July 9, 2014. Volunteers worked tirelessly the week prior to July 9th by filling sandbags and building the walls around Clarksville's businesses and homes. Emergency Response Team members served over 1,000 hours in 5 days, leveraging almost 300 volunteers resulting in over 1,700 service hours to assist in sandbagging operations.