Michigan Flood Response 2014
"The most important thing is making sure these residents have a safe place to live." - Mike Rood, 1st Year Member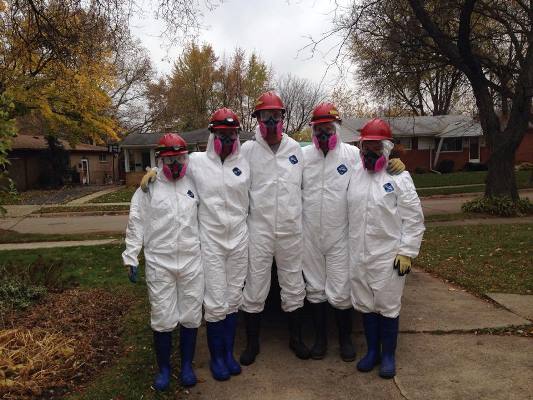 On November 3, 2014, seven members of the Emergency Response Team deployed to the Detroit Metro Area to assist in clean-up operations following the flooding on August 11-13, 2014. They were joined by AmeriCorps programs from across the country in an effort to muck and gut as many homes as they could before winter came.
The team filled multiple roles in Detroit, all focused on assisting homeowners in creating a safe and healthy home again. They visited one to two homes every day; removing damaged property and furniture, taking out drywall and paneling, and then sanitizing the home.
The Emergency Response Team worked in partnership with the State Commission for Community Service, United Way 2-1-1, and the National VOAD partners on the ground.